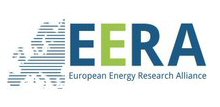 Website: www.eera-set.eu
EERA IS THE LARGEST ENERGY RESEARCH COMMUNITY IN EUROPE
The European Energy Research Alliance (EERA) is an association of European public research centres and universities active in low-carbon energy research. Bringing together more than 250 organisations and around 50,000 researchers from 30 countries, EERA represents Europe's largest energy research community.
50,000+ energy experts
250+ public research centres and universities
30 countries
EERA'S MISSION
EERA's official mission is to catalyze European energy research for achieving the Paris Agreement target:
Help streamline regional, national and European research efforts
Deliver research results from basic research to the demonstration phase (TRLs 2 to 5) and ensure efficient transfer to industry and market
EERA is the research pillar in the European Union's Strategic Energy Technology Plan (SET-Plan), which aims to accelerate the development and deployment of low-carbon technologies.
EERA'S CORE: ITS JOINT PROGRAMMES
EERA's members work together in currently 17 joint research programmes, the EERA Joint Programmes, which are aligned with the priorities of the SET-Plan. They
Develop research activities along shared research agendas
Cover the whole range of low-carbon energy technologies
Integrate the social and economic aspects of the energy transition
Address the systemic nature of the transition to a zero-carbon society